Yellowstone
is set to return to screens with the second part of its fifth and final season. Since its debut in 2018, the show has earned praise, leading to multiple spin-offs like 1883, 1923, and Lawmen: Bass Reeves. Focused on the Dutton family, owners of the vast Yellowstone Dutton Ranch in Montana, the series delves into their daily lives, tackling family dynamics, neighbor conflicts, and government issues.
The first half of the fifth season aired in January 2023, and the second part was initially scheduled for a summer 2023 release but got delayed due to controversies surrounding lead actor Kevin Costnerand SAG-AFTRA and WGA strikes.However, fans can now anticipate its release in November 2023.Despite controversies, Kevin Costner will return for the final season. Creator Taylor Sheridan expressed disappointment about the disruptions but emphasized the symbolic and powerful portrayal of John Dutton. The season's division was aimed at introducing two new spin-offs, Tulsa King and The Wrap.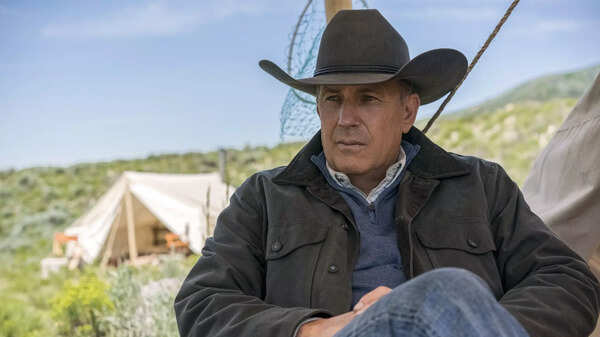 The first part of the season started with a conflict between John Dutton and Jamie, with the second part expected to conclude the storyline. Fans are eager for more scenes from the 6666 ranch.
Additionally, reports state that the Yellowstone universe will soon be expanding with the release of two new spin-offs titled 1944 and 2024.
'The Gilded Age Season 2' Trailer: Ben Ahlers and Celia Keenan Bolger starrer 'The Gilded Age Season 2' Official Trailer